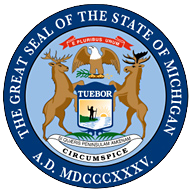 SPECIAL TRIBUTE TO WASHTENAW CAMP PLACEMENT ASSOCIATION
FROM MICHIGAN'S 96TH LEGISLATURE
Sunday, October 28, 2012
LET IT BE KNOWN, That it is a distinct honor to join with the board members, volunteers and community partners of the Washtenaw Camp Placement Association as they celebrate their 50th anniversary of operation in Ann Arbor. As they gather to recognize this milestone, it is most appropriate to commend the people of the Association for their dedication to helping community youth succeed through placement in summer resident camps.
Since its establishment in 1962, Washtenaw Camp Placement Association has awarded 9,270 camperships to young community members throughout Washtenaw County. The experiences children gain from attending summer camps has equipped them with skills and self-confidence to succeed in their schools and their community. The good faith and generous work of the board members and volunteers has successfully given these numerous participants the opportunity to attend summer camps, thereby contributing to their social, emotional and physical development.
For 50 years the Washtenaw Camp Placement Association has been instrumental in shaping the lives of our future leaders through positive developmental activities. As they mark this notable anniversary, may they also know the immeasurable impact they have made on society.
IN SPECIAL TRIBUTE, Therefore, This document is signed and dedicated to congratulate the Washtenaw Camp Placement Association as they honor their 50th anniversary. May they continue their work serving the Washtenaw County community and making a difference in the lives of countless children by giving them the opportunity to enhance their growth and success in the future.

Signed By
Jeff Irwin, State Representative, The Fifty-Third District
Rebekah Warren, State Senator, The Eighteenth District
Rick Snyder, Governor of Michigan