50th Anniversary Celebration
Celebrate our history.
Imagine our future.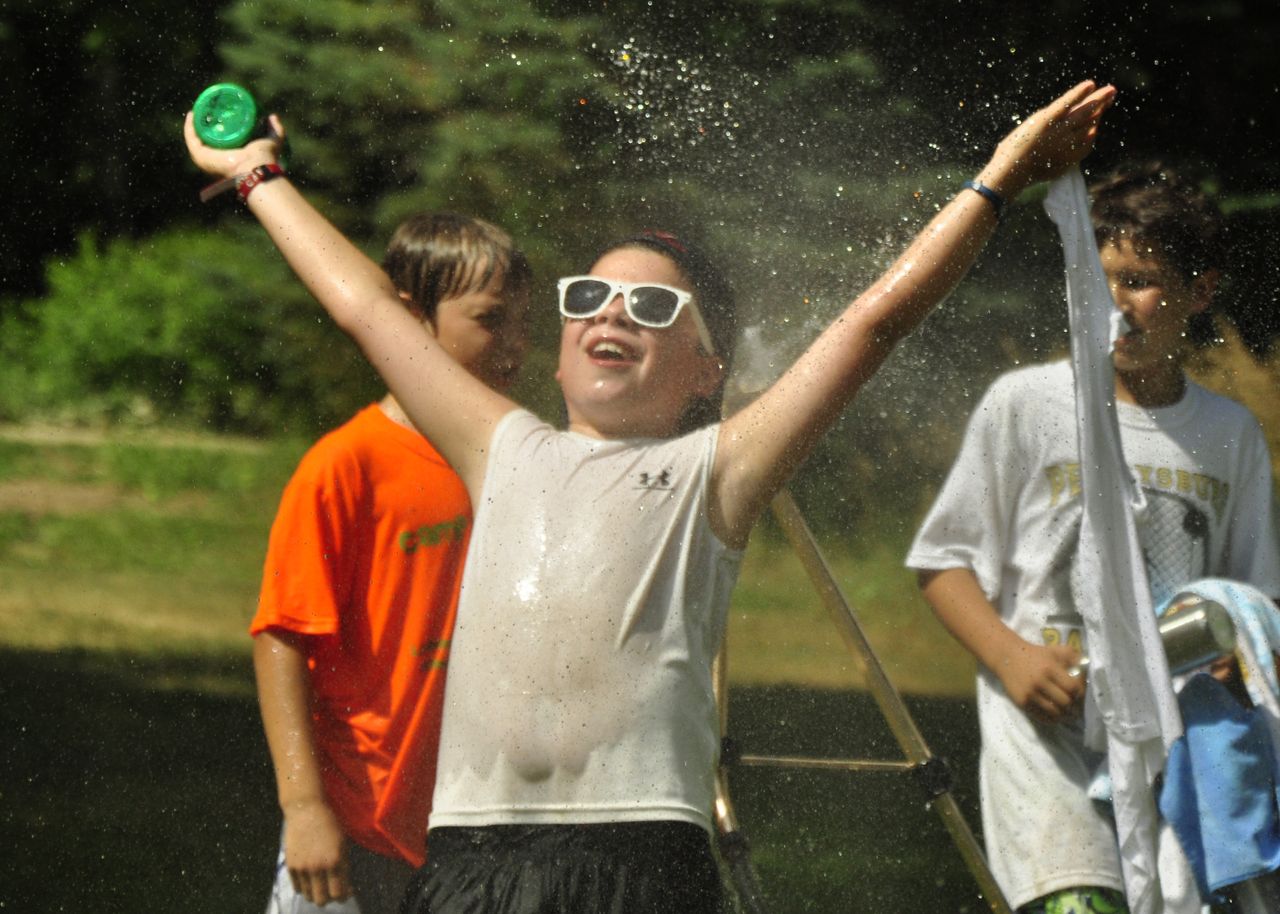 "We had 9,270 reasons to celebrate our 50th Anniversary" stated Washtenaw Camp Placement Association (WCPA) Board President, Sara Simon. Simon was referring to the number of camperships that WCPA had awarded to vulnerable area youth since its founding in 1962. Simon, Assistant Vice-president at Bank of Ann Arbor, was serving her third term as president of WCPA at the time.
Fifty years of service to area youth was celebrated on October 28, 2012 at the Gladwin Center in Ann Arbor. Cliff and Ingrid Sheldon served as Honorary Co-hosts of the event. Guests enjoyed food by Liam Ayers/Grange Kitchen and music by the Standard Times Band of Saline. Diane Kalata received the Ruth Howe Award for outstanding support to campers and their families. The Wendell Lyons Award went to the Rotary Club of Ann Arbor for outstanding service in the promotion and support of Camp Placement.Director Emeritus status was conferred upon Dr. William Fennel, former chair of the Biology Department at Eastern Michigan University. A tribute from the State Legislature was presented to the organization, congratulating WCPA on "making a difference in the lives of countless children by giving them the opportunity to enhance their growth and success in the future."
Event sponsors included Bank of Ann Arbor, Kolossos Printing and Charles Reinhart Company Realtors at the Camper Level; Rehmann Group, United Bank & Trust, and Linda Ewing Forster, Realtor with Charles Reinhart Company Realtors at the Counselor Level.
WCPA believes that attending resident summer camp is a unique life experience that provides youth an opportunity for growth in social, emotional and physical well-being.
A campership is defined as one or two weeks of expense-paid summer resident camp, plus supportive services. Services may include clothing and gear, medical examinations, an orientation for campers and their families, and/or transportation.
WCPA is the only camping program that accepts referrals from teachers and counselors in all Washtenaw county schools, as well as human service agencies throughout the county. Applicants must be entering Grades 5 through 12 in the fall following camp.
Volunteers such as Sally Lamkin and Judy Mohr spend countless hours reviewing applications in order to place in camps youth most likely to benefit from the experience.
In addition to an Orientation Session in early June, WCPA hosts a Reunion Picnic for campers and their families each September.
Questions? E-mail CampPlacement@sbcglobal.net or call 734.971.4537